The OM Factor: A Woman's Spiritual Guide To Leadership – This book is for anyone who has ever felt the 7 emotions that are outlined in the book: anger and resentment, overwhelm, anxiety, indecisiveness, inadequate, taken advantage of, or disrespected. If you feel your hand going up, or your head nodding, this book is for you. It takes these emotions and gives you tangible tools to deal with them in the moment thereby reducing your stress and engendering success. It then gives you 7 tools to cultivate so that these emotions arise less frequently and when they do you can respond rather than react.
As seen on PrettyProgressive.com
---
The OM Factor: A Woman's Spiritual Guide To Leadership Audiobook – An Axiom Business Book Award Bronze Medal Winner, recognized for encompassing the traits that leaders should nurture to be in tune with their body, mind, and spirit. Listeners will learn to cultivate seven important traits to achieve a spiritual evolution. Each trait is accompanied by a corresponding yoga pose, designed to be used easily and quickly wherever they are to enhance their practice for lasting results.
Now available. Click here for more information.
---
The OM Factor (Luncheon – Tyson's Corner) – September 17, 2019 in McLean, VA
Our September luncheon is open to members and guests, and we are bringing in a special speaker! In a time when women are faced with mounting stress, anxiety, and imbalance between career and home life, award-winning CEO and author Alka Dhillon's The OM Factor: A Woman's Spiritual Guide to Leadership presents an easy-to-use holistic solution. The OM Factor solves a growing problem with proven plug-and-play methods to deal with stressful situations in the workplace and tools to limit those situations from occurring in the future.
All luncheon attendees will receive a copy of The OM Factor, (as a gift from the Washington DC Ellevate chapter) and Alka will be available to sign your books after her talk. You know Maggiano's will be serving a yummy lunch. We will be accommodating those who require gluten free. And if there are any other dietary restrictions, please email [email protected] so we can take care of you!
To register and learn more about the conference, click here.
---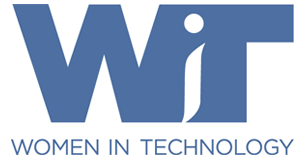 WITx Talks: Make A Difference–On April 19th,  Women in Technology is proud to feature Alka Dhillon as she speaks to her unique experience in building a company that encourages change in their community, and in some instances, the world.
To join WIT and Alka Dhillon, click here for registration.
---
Building Girls' Confidence, Developing Tomorrow's Successful Women– Presented by The Business Women's Giving Circle with The Community Foundation for Northern Virginia, Alka will be speaking on the importance of buildings young girls' confidence in pursuing a future in STEM.
The event will take place at the Historic Blenheim house from 5:30-7:30. Click here to register.
---
2017 Annual Enterprising Women of the Year Awards Celebration and Conference – Kicking off on the evening of Sunday, April 2nd and lasting to April 4th at the Ritz Carlton i
n Fort Lauderdale, the Enterprising Women Foundation is celebrating the importance of women leaders and mentorship. The conference will be hosting outstanding high school girls all across the US for two days of leadership training and one-on-one mentoring.
Alka will be participating as one of the key speakers on the STEM panel, highlighting her commitment in empowering  and inspiring the youth to pursue entrepreneurship and careers in science and technology. Alka will also be speaking on the OM Factor with a book signing to follow.
To register and learn more about the conference, click here.
---
Washington Women' Leadership Initiative –  Join us for a seated
luncheon with Alka Dhillon on February 23rd  at the Westwood Country Club.
Alka will be speaking on Mindful Leadership along with some of the conerstone principals of The OM Factor that can be applied practically and in the moment.
Book signing to follow.
Click here to register and here to learn more about the event.
---
Million Women Mentors Summit–On October 24, Alka Dhillon joined MWM and
STEMConnector in pledging to help and reach a million mentors (male and female) to support girls and women engaged in careers in STEM.
Alka also participates in a panel among 5 other influential women leaders in which she spoke about the importance of mentorship.
Click here to read more about the summit.
---
MORGAN STANLEY HOSTS MOMS AT WORK LUNCHEON 
– Morgan Stanley features Alka Dhillon as the spotlight speaker on October 21st at their Moms at Work Luncheon.
Alka is is honored to speak with Morgan Stanley's #momsatwork group and a firm believer of their message in uplifting and supporting women to pursue leadership roles, all the while finding their inner balance.
---
O
n May 19th, 2016, The All Ladies League conveyed the award global "Technology and Innovation Leaders of the Decade" award to Alka Dhillon for her pivotal work as Technalink's CEO. She shared how her work have impacted innovations for the future, shaping new generations. Ms. Dhillon also led a session on the OM Factor Methodology, highlighting the 7 plug-in play tools and 7 essential traits to one's success.  Learn more about the movement, watch the video, and  see the pictures.
---
Alka speaks about the art of manifesting your deepest desires through the practice of meditation in The Mogul Mom. Read the Article
---
Alka's shares tips on how to cultivate kindness and courage at work with USA Today, NBC Universal. Read the Article
---
The OM Factor received the prestigious honor of the Bronze Medal in The Axiom Business Book Award as one of the best business books of 2016 in North America. 
Read the Article
---
Bisnow.com covered the book launch party for The OM Factor. Read the article and see pictures
---
The Georgetown Dish featured Alka and The OM Factor. Read the article
---
Alka was a guest on The Dr. Pat Show. Listen to the episode
---
BookTrib featured The OM Factor. Read the article
---
Spiritual Media Blog interviewed Alka about The OM Factor. Read the Q&A
---
Alka was a guest on Conscious Talk. Listen to the episode
---
The OM Factor: A Woman's Spiritual Guide to Leadership will be published May 5, 2015!